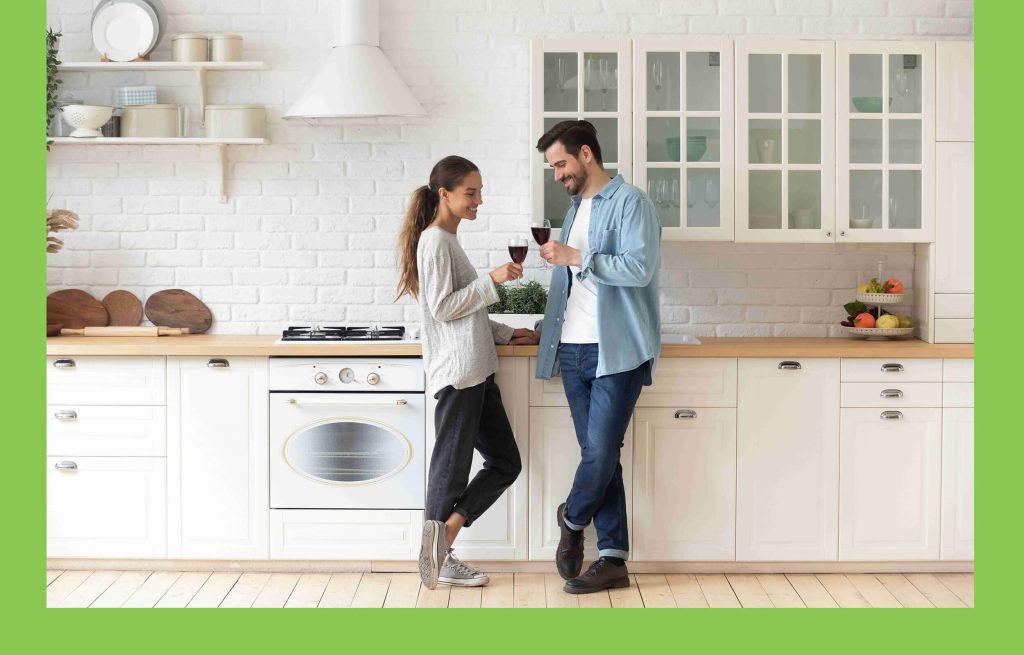 Custom kitchen in Chisinau
"Lime Studio" – a kitchen of your dream is here!
A kitchen is one of the most important places in your home. Here a whole family gathers together at the same table, communicates, shares emotions. A kitchen serves not only for meetings. It is a place for taking a break from a household chores over a cup of a fragrant coffee, for relaxation. But the most the time a kitchen is used for cooking tasty dishes. That is why a kitchen must be multifunctional, convenient and made of top quality components. The company "LimeStudio" offers the-state-of-the-art and stylish kitchens which suits any interior well.
Why a kitchen should be ordered from us?
We take seriously our duty. Designers find individual approach to any customer, so a further kitchen correspond all customer's requirements as close as possible. Technologists calculate all the details and take into account all the features of your house. We guarantee top quality of the furniture as confirmed by multiple customer feedbacks and vast customer base. All the furniture produced by "LimeStudio" is a result of effort of the professional team.
Our advantages:
Great experience.
Thousands succesfully completed projects.
Top quality materials.
Proper industrial base.
Experienced employees constantly improving their skills and knowledge.
Adherence to deadlines.
Installment payment is available
Free delivery and top quality installation of a finished kitchen.
5-year warranty
Accessible location and etc.
Custom kitchens made by "LimeStudio" are stylish, modern, multifunctional. A kitchen design is developed on the basis of customer's preferences and requirements.
We offer safe and reliable materials only, which established themselves worldwide and are time-tested. We use furniture accessories of such well-known brands as Blum, Hettich, Samet, GTV, Haffele, and others. Furniture panels Egger, AGT, as well as paint coated MDF with or without natural veneer.
Designers will assist you to select suitable color and style of a kitchen. New models meeting the latest trends of interior design appear at studio's assortment on a regular basis. Designers take into account the following parameters while developing projects:
House dimensions.
Arrangement of kitchen appliances and equipment.
Arrangement of main communicaton lines.
Degree of house illumination.
Style of the rest lodgements, color scheme and other parameters.
A custom kitchen made by "LimeStudio" will become the best solution for your house. The kitchen will serve you for a long time and will delight you and your households!