The main furniture trends of year 2021
The furniture market changes as dynamically as fashion. After all, furniture not only presents something comfortable for the interior of the house, but also brings harmony to the home. Through pieces of furniture, a person can express his mood, attitude towards fashion and instill a certain harmony in the space.
That's why many people prefer custom-made furniture that fulfills all the wishes of the customer as well as the latest trends in the industry.
Here are some of the top furniture trends in 2021.
Clean finishes and geometric patterns
Finishing is a process that brings touches of grace to your design, especially if you already have custom furniture inside. Glossy, matte, rustic — these are some of the main finishes that are in vogue. Combine these finishes with different elements in the room to add texture to your home.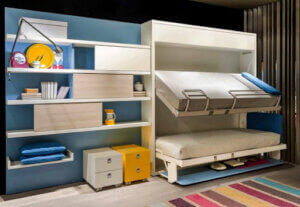 Geometric patterns, mandalas and basic shapes look very aesthetically pleasing when positioned correctly. Free, asymmetric shapes are in demand on the furniture market.
Bold contrasts
Be bold in choosing the color you want for your custom furniture. You should choose models with visible contrast. When deciding on the style of furniture, try to take risks. Let the walls and furniture contrast, make sure the colors blend perfectly.
Multifunctional furniture The folding bed is the future of space saving, as it can be used as a sofa against the background of painted wall panels. It represents art and functionality. The 21st century has just begun, but we already don't have enough space. Whether it is industrialization or ever-increasing urbanization, we are now left with an expensive and limited real estate solution. So how can we make the most of the space we have? There is a simple solution — multifunctional furniture. How about a couch that folds out as a bed when needed? Or a pull out table for kids? Today, innovative space-saving design is in fashion.
Custom furniture
Ditch the assembly line furniture and go for authentic, handcrafted and custom. Choose furniture made to order by experienced craftsmen. Fortunately, our studio offers everything you need to infuse light, warmth and comfort into your home, office, apartment or any other space.
Strong palette Beige, neutral or azure? This is your choice! Don't settle for boring browns and blacks when it comes to your furniture. Choose a color based on the mood you want to instill in the room. With the multitude of options available online and offline, you shouldn't run into any trouble universalizing the entire process!
Glass and metal is the most daring combination!
Want to experiment a little? Add metallic decor to your furniture design and enjoy the magic! In the decoration of the apartment you can use such materials as gold, brass and silver. To achieve the minimalist style, try blackened metallic finishes.
Every piece of furniture you choose for your home, every design you implement, will lift the mood of your home and take it to the high level, making it the envy of friends and family. Apparently, the main furniture trend for 2021 is the ability to assert oneself. Think of the design concept ahead of time and add exquisite elements that will become the realization of your wildest dreams. And then you will be in vogue!