LimeStudio – when every dream comes true
Fulfillment of the most daring ideas and plans
Working in the furniture market for over 13 years, we have accumulated a wealth of experience that allows us to fulfill any customer order.
The highly qualified specialists working in our studio ensure the manufacture of such furniture, be it kitchens, headsets, hallway walls, office furniture, etc., which are of the highest quality and meet all customer demands.
.
We understand perfectly that today a person wants to make his space unique – that's why we work individually with each client, accepting his wishes and offering the most suitable solutions.
Thus, the studio's work embodies the symbiosis of the client's vision and specialized knowledge.
High quality equipment and materials
In its activity, the studio exclusively uses advanced technologies, thanks to which it becomes possible to fulfill any task set by the client.
Hallways, living room and kitchen furniture, bedroom furniture, etc.
we make them from various materials, including natural wood, chipboard, etc.
We pay great attention to the quality of used accessories, on which the functionality and reliability of the furniture largely depends.
Therefore, children's furniture, articles for the living room, kitchen, hall, etc.
it is characterized by high resistance.
And these are not empty words, because we work exclusively with branded accessories (Haflele, Hettich and others).
A wide range of products
Oferim clienților noștri două opțiuni pentru mobilier: mostre gata făcute, modelele fabricate conform principalelor tendințe moderne și mobilier personalizat.
Astfel, fiecare client are posibilitatea de a alege: fie din ceea ce oferim, fie să proiecteze dulapuri și alte articole de mobilier la comandă pe baza propriilor idei.
Sortimentul nostru include: · piese de mobilier pentru sufragerie;· pentru dormitor (paturi, canapele, dulapuri, noptiere etc.);· pentru hol (dulapuri de diferite formațiuni, ținând cont de configurația și dimensiunea coridorului);· mobilier de bucătărie (seturi de bucătărie, mese, blaturi, scaune etc.);· piese de mobilier pentru grădiniță (paturi, canapele, dulapuri pentru grădiniță, colțuri, inclusiv masă și pat etc.);· gamă largă de produse de mobilier pentru spații de birou (mese, fotolii, diferite tipuri de dulapuri etc.).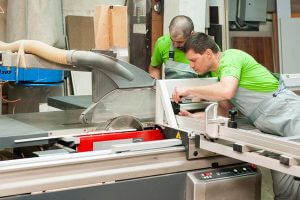 There is something else
In its activity, the design studio LimeStudio is not limited to the supply of furniture products, offering all services related to a series of works on the preparation of materials, including additives, gluing and cutting.
How we work
If you have any questions regarding furniture size, configuration, color, materials, fittings, you can contact our consultants.
After that, our specialist goes to the place and performs all the necessary measurements.
And then a design-project is drawn up.
Our studio provides delivery and installation of furniture on site.
And all this is done for free.
Therefore, if, for example, office furniture is needed, the customer can be sure that the furniture will be designed, delivered and installed exactly as he envisions it.
And all this is at an affordable price.
We work individually with all categories of customers – which is why we ensure the fulfillment of all types of orders.
We offer a five-year warranty on all types of furniture.