Custom kitchens: endless possibilities in absolutely anything
For spaces of any shape and images
The demand for custom-made kitchen furniture is justified, first of all, by the fact that new buildings put into operation in recent years are characterized by different options for designing the kitchen space. First of all, this applies to a much larger film, which is allocated to the kitchen. In this sense, there are new opportunities related to kitchen furniture. In particular, you no longer need to invent how to place everything you need on six square meters. And so that everything was not only convenient, but also beautiful.
Our company offers a large number of models of wide-screen kitchen sets that can fit into any interior. And if you need to order a kitchen in Chisinau for specific requirements, our experts will not only fulfill the order in accordance with the client's wishes, but will also help you make a choice.
In addition, we have a wide range of kitchen furniture for standard homes, including small kitchens in Khrushchev, Brezhnevka and other Soviet-style apartments. In a small space it is most difficult to fulfill all the wishes of customers, but the experience and qualifications of the company's specialists allow you to quickly and accurately fulfill any order. With this in mind, we accept orders for the production of kitchens for any premises. Materials used in the manufacture of the kitchen
Given that kitchen furniture includes different components (boxes, facades, countertops, drawers, baskets, accessories, etc.), in the manufacturing process, one or more materials are used.
For kitchen furniture cases that use highly moisture-resistant materials, withstand extreme temperatures and are also easy to care for. These include:
solid wood;
DSP;
MDF;
Multiplex.
In the manufacture of facades, in addition to the above, plastic is actively used (both colored and plain), as well as glass.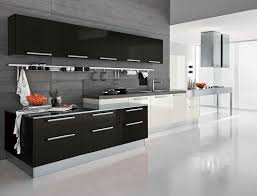 When it comes to material for countertops, natural stone (or artificial stone, the strength of which is slightly higher) is considered a priority. Natural wood, steel and laminate are also used.
The complete diversity of kitchen style design Our company offers affordable prices for kitchen furniture in any of the styles chosen by the customer. Someone like the classic design of the kitchen, characterized by the simplicity and restraint of lines, the lack of excessive decorativeness. Others for the kitchen choose the modernist direction (asymmetric shapes), others opt for minimalism or hi-tech, the fourth prefers the ethnic style, etc. If we talk about the most sought-after styles of kitchen furniture, then we should highlight:
classics;
minimalism;
Art Nouveau;
high-tech;
ethno style (country, Provence, oriental, Mediterranean, etc.);
attic (a combination of hard furniture with elements of modern technology).
Choosing furniture for the kitchen, you can not only live on one of the styles, but also combine their elements, as well as play with colors. And it is precisely the kitchens that are commissioned that make it possible for all of this to come true. Therefore, if there is a desire to create something special in your kitchen, call and the company's specialists will help you realize your dreams.