Some practical tips on choosing a bed for your bedroom
What is the choice based on?
Here, first of all, it is assumed that the bedroom is the place where a person should be able to completely relax and sleep. And for that, the bed, first of all, should be comfortable. Based on these, select one that will:
have the appropriate dimensions;
made of quality (and ecological) materials;
have suitable dimensions for the bedroom;
fits into the interior design of the room.
By the way, today in Chisinau you can order a sleeping bed that fully meets all the above criteria.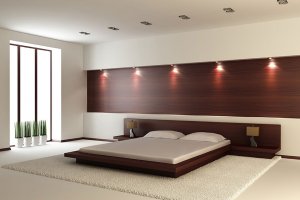 Bed material — the foundation of the basics
Today, beds are made from various materials, including:
timber;
made of plastic;
iron;
MDF;
DSP;
LDSP and others.
Naturally, manufactured beds, for example, chipboard, are much cheaper than those for which the materials are natural wood and iron. However, price should not be the only selection criterion, as they are not as durable as their wooden or iron counterparts or the beds that join them. In addition, adhesive components evaporate over time, emit harmful vapors.
In this sense, it is necessary to pay attention to
the parts have been processed with safe materials for health;
the metal had a corrosion resistant coating;
the material for the plastic was high quality components.
Choosing the size of a sleeping bed
Today, there are enough opportunities both to buy a sleeping bed in a furniture store and to make them to order. Something cheaper, something more expensive, but in any case, size is the determining criterion.
Most of the bedroom beds are divided into single beds, one and a half beds and double beds. Dimensions can be standard or non-standard. Of course, it is more convenient to sleep on a wide bed. But there's also the issue of camera footage. In this regard, you also need to look at how the bed is suitable for a particular customer (for example, one pair will have enough bed 140 cm wide, and the other 160 will not be enough). In any case, the width should be as wide as possible (until the last you can squeeze in something else).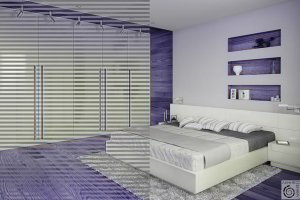 If we talk about sizing, it will be important to take into account the following factors:
a low bed is suitable for people of age, but for people of average growth, and especially of high growth, this is not the best option;
should be 40 cm behind the floor so that there is no draft;
the width is selected taking into account the physique and, more importantly, habits in a dream (many, for example, stretch their arms, turn).
Well, and, of course, the bed should fit into the interior design of the bedroom. Today, a sufficient number of sleeping beds are implemented, the photos of which demonstrate a variety of style solutions, and therefore choosing a bed will not be a problem if you know the basic selection criteria.
What else?
When buying a bed, you should pay attention to the place where it is made, as well as the measurement system used in it. The fact is that the metric system is not used everywhere, as a result of which there can be discrepancies and this must be taken into account. In addition, to be sure of accuracy, it is necessary to study the catalog of sizes in more detail (this will certainly provide a guarantee of confirmation or rejection of a previously made choice).
In general, everything is far from so complicated. But very painful. The main thing is that you do not need to save, because this bed is not only a guarantee of healthy sleep, but also general well-being. And this is more important than many other criteria.