Hallway furniture options: no limits to perfection
Today in Chisinau you can buy a hallway, characterized by convenience and combination with the interior of the entire room, corresponding to the chosen design style.
Furniture basics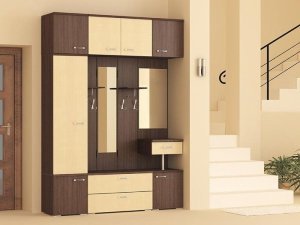 One of the main tasks in the formation of the hall is to maintain free space without sacrificing functionality. In addition, there are a number of other generally accepted criteria that you must follow when choosing furniture for the hall, namely:
it is necessary to think about such a wardrobe in which it will be convenient to place outer clothes;
provision must be made for an open hanger to hang wet clothes after rain;
shelves for shoes should preferably be closed;
open shelves are formed for each day of used shoes;
a mirror (everyone checks their vision before going out);
comfortable chair for changing shoes;
boxes for other household items (shoe brush, shoe polish, etc.).
Nowadays, it is possible to order furniture that meets all these conditions without any problems.
Rules for selecting furniture for small rooms
It is more difficult to build an optimal space in small-sized apartments (in the same Khrushchev, for example). The sophisticated configuration and small dimensions create problems of maintaining free space and functionality at the same time. But this is not a sentence. If everything is calculated correctly and, first of all, you choose the right furniture, then it is quite realistic to create an attractive appearance.
What needs to be done about it? Experts have developed rules that effectively solve the problem of small space. The main ones are:
select modern furniture options characterized by compactness and multifunctionality;
use the height of the corridor (hallway) to the maximum;
install cabinets without swing doors, taking up significant space;
maximizing the use of light colors and mirror surfaces (visually the space becomes larger);
there should be a separate compartment for shoes;
note the unity of style;
abandon massive crowding objects.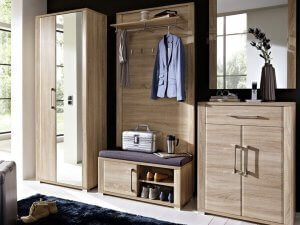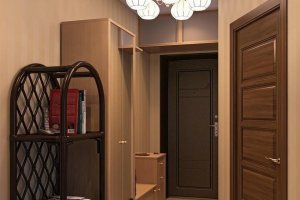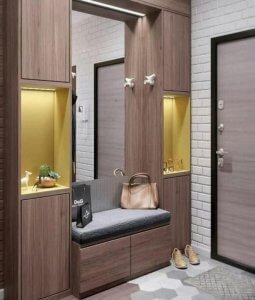 Today, a sufficient number of halls are offered, the photos of which demonstrate how the hall should look according to these rules.
Furniture options for a small hallway
The most suitable option here, according to specialists, is a built-in hallway (it is inserted into a niche or made during redevelopment). This option is cheaper than cabinet furniture, because only the facade of the cabinet is installed (on the other parts — the ceiling, wall and floor).
Sliding wardrobes are also popular. Yes, they are quite dimensional, but at the same time, all spaces are used to the maximum (up to the ceiling).
But these are not the only options that can effectively solve the problem of space and functionality. Alternatively, you can also consider the following furniture models, the price of which depends on the materials used:
mini-halls on a rotating mechanism (a rotating hall without corners saves a lot of free space);
wall hallways (hangers, mirror, other objects are hung on the wall, everything looks in a minimalist style);
compact closed hallways (closet with a wardrobe with a mirror sliding door);
metal hallways (creates the illusion of free space);
corner hallways (as a rule, choose the option of a rounded shape so that there are no protruding corners).
In general, there are enough options, the choice remains with the customer.